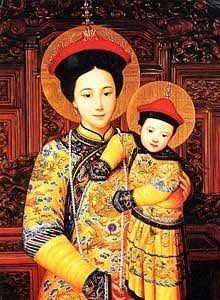 Postpartum Recovery
The single most important opportunity to boost your health.
Ancient Chinese society, like other traditional societies, developed practices for the month after childbirth to strengthen and balance a woman's body. They observed how a pregnant woman's body will give the best of her to ensuring a healthy child. If there are nutritional deficiencies the mother will suffer first. Thus, carrying and birthing a child represents the single greatest depletion in a woman's life.
They also understood that times of challenge good be transformed into great opportunities. Proper care could not only restore health, but reset her constitution (and hormones), so that she was healthier than before pregnancy. The ancient practices centered on rest, nutrition, and restoring the abdomen/pelvic floor. My program is a modern adaptation of these practices.
The Postpartum Recovery Program alleviates common symptoms such as:
postpartum depression
scanty breast milk
baby weight
urinary incontinence
baby pooch
premature aging
     Renew Yourself and Your Baby
Balance hormones

Increase energy

Promote healthy weight

Enhance fertility

Strengthen vitality
Getting Started
The basics of postpartum care.
The Postpartum Recovery Program™
The care a woman receives after childbirth can make a huge difference in her health and appearance. Dr. Lia Andrews, DAOM, L.Ac. presents her Postpartum Recovery Program(TM), a reference book of dietary and lifestyle practices, adapted from traditional Chinese postpartum care, that she has used to transform the health of countless patients. This book presents her entire Postpartum Recovery Program(TM) in an easy to follow format.
Essential lifestyle practices for a healthy recovery and to prevent premature aging

Tips on promoting ample, nutritious breast milk

Postpartum girdle instructions to fully recover the waistline and prevent prolapse

Pelvic floor rehabilitation to prevent incontinence and prolapse

Chinese superfoods & key postpartum ingredients

Sample nutritious meal plans for omnivores, pescatarians, and vegans

87 postpartum recipes

Home remedies for common postpartum maladies

And much more!
Kindle Ebook
A quick read to get you started.
Paperback
The complete reference guide including what your symptoms mean, practices, diet plans, and recipes.
TCM Practitioners
Includes theory, practices, recipes, formulas, and protocols.
Get the manual on women's self-care.
Get certified. On demand webinars on optimizing women's health. Postpartum Recovery is 4 CEUs. Earn 22 CEUs total.
Teas & Products
What you need to put your knowledge into practice.
"Yoga is the unifying art of transforming dharma into action, be it through inspired thought, properly nurturing our children, a painting, a kindness or an act of peace. "
"Healthy plants and trees yield abundant flowers and fruits. Similarly, from a healthy person, smiles and happiness shine forth like the rays of the sun."