[slide type="image" link="" linktarget="_self" lightbox="yes"]https://liaandrews.com/wp-content/uploads/2015/11/fengshuicompass-300×201.jpg[/slide][slide type="image" link="" linktarget="_self" lightbox="yes"]https://liaandrews.com/wp-content/uploads/2015/11/feng_shui_plants-resized-600.jpg-300×225.png[/slide][slide type="image" link="" linktarget="_self" lightbox="yes"]https://liaandrews.com/wp-content/uploads/2015/11/koi-300×225.jpg[/slide]
Feng shui is the tradition of creating harmony in our physical environment. Ancient Daoists understood that our surroundings have a big impact on how we think and feel. Feng shui utilizes placement of furniture, water features, and other design elements to maximize a healthy and successful atmosphere for those who live and work in a space.
In Daoism, there are three opportunities for success:
Our destiny. Our date and time of birth tell us our innate gifts and challenges. This is our "Heaven luck".
Our choices. Living a healthy lifestyle, good diet, yoga/taichi/meditation, acupuncture, herbal medicine are all choices we have to improve our health and mental outlook. This also includes the actions we take towards our goals. This is our "Human luck".
Our environment. How we organize our living and work space can support us in achieving our goals. This is our "Earth luck".
Why Get a Feng Shui Consultation?
The Cinnabar Feng Shui Process
What sets us apart is our indepth, highly customized approach. As acupuncturists we practice Chinese medicine and qigong and consider feng shui as another part of living a harmonious lifestyle. We will not impose a generic ideal upon your home as many feng shui books, and some practitioners, do. As in medicine, we look at you as an individual, assess your needs, and help you adapt your environment to meet these needs.
First we prepare. We begin by asking you to fill out our questionnaire to assess your needs. We take your date of birth in order to calculate your innate strengths and weaknesses. We also ask you to send us a blueprint of your home or business, as well as the direction your entrance faces.
Then we meet. We use Daoist face reading to give us further information on you as an individual. We walk through your space and give you ideas on adjustments. These may include color changes, moving furniture, adding a water feature, etc. This typically takes between 1-2 hours.
We leave you with your personal 8 pillar horoscope assessment and print out of your home. We are available for continued consultation. Feng shui is not a one-time event. It is a continuous process of adjustment. It usually takes a few months for major shifts to occur.
Judith and Lia are so caring. I had been going through a very tough time and they took their time to get to know me and what I needed. I was able to make major shifts in my home and with my family. I recommend them to everyone!
Thank you guys! I was starting to give up hope that I would ever find the right person. With your help I was able to refine my criteria and it brought in my fiancee.
When I contacted Judith my home life was a mess. I grudgingly made the changes she suggested. I felt the change immediately. Things started changing and within 2 months I had a new job.
What I like the most about you both is that you didn't tell me to throw away my "clutter". I love my collections and you explained why these are so important for me to have around. You showed me how I could organize my space better so I could keep the things I love.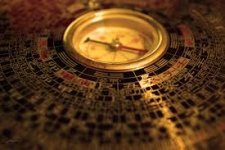 Feng Shui Consultation
$199
Includes:
Assessment of your goals
4 Pillars Chinese horoscope reading
Feng shui chart overlayed on your floor plan
Detailed in person recommendations for your home or office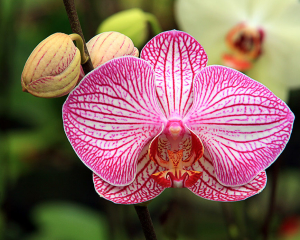 Follow Up Consultation
$50
Includes:
Adjustments and fine tuning to support you after the initial consult.